Quakermass is episode 3 of Series 4.
Synopsis
It is a perfectly normal day at Saint Hopes when suddenly there is an earthquake, and it's off the chart! Strangely, there are multiple epicenters all over the country. In the aftermath of the devastation, Quake Aid is established as a charity to help rebuild people's lives.
Carrie Stewart is over the moon as "Well Fit Jim", the man behind Quake Aid, is coming to Saint Hopes. He is one of Carrie's heroes and has revolutionized fitness with his famous "static sprint". He has gyms all over the country. Rose Gupta and Oscar Cole are immediately suspicious of him, but Carrie won't hear a bad word said about him.
Professor Quakermass, a brilliant seismologist, contacts Frank London. He thinks that there is more to these earthquakes than meets the eye. He implores the spies to investigate whatever avenue they can. Someone has set these earthquakes up for financial gain. Rose, Oscar and Carrie head to Well Fit Jim's Gym and discover that all is not what it seems. Can they stop another massive earthquake from happening before Britain collides with France?
Trivia
The title is a reference to Quatermass.
Well Fit Jim's colour scheme is purple and green, the same as the Grand Mistress.
The stairs to the M.I.9 base number over 500, over 0.5 miles down.
This is the second time a famous athlete has used running and exercise to carry out their plan.
Gallery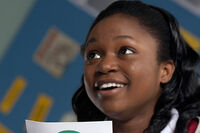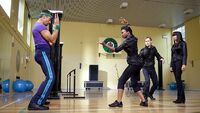 Videos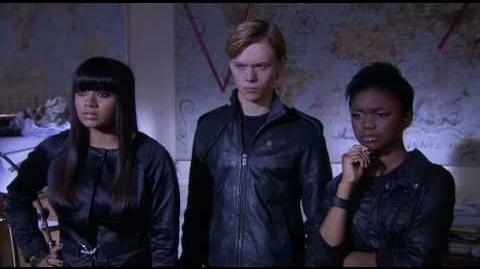 Community content is available under
CC-BY-SA
unless otherwise noted.